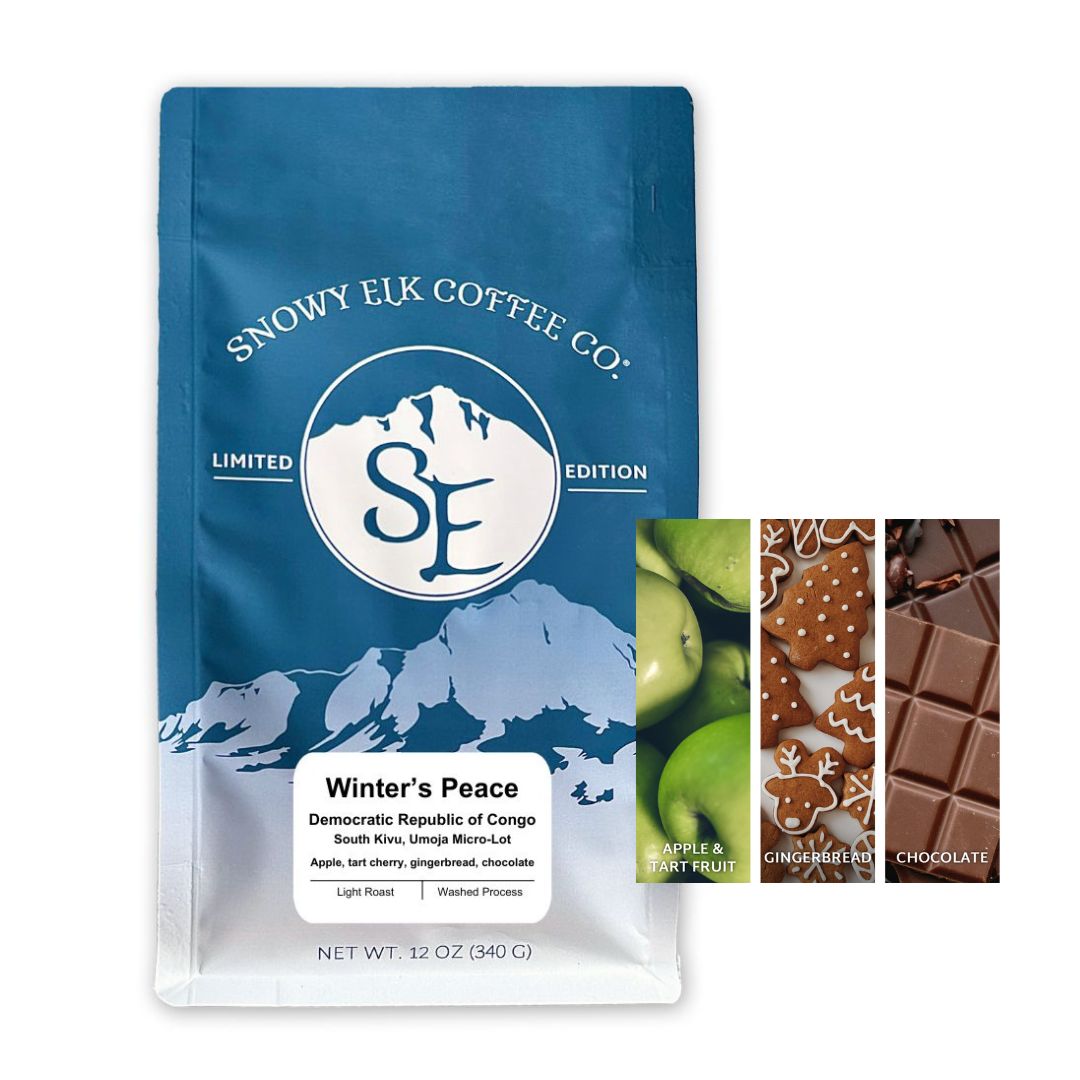 New Limited Edition Roast
This Limited Edition coffee comes from the Democratic Republic of the Congo, Africa. Coffee and promoting peace is a way of life in the South Kivu region. We are so excited to have this Umoja micro-lot.
A delicate light roast, with balance in body and acidity.
Tasting Notes: Apple, tart cherry, gingerbread, chocolate
Available Now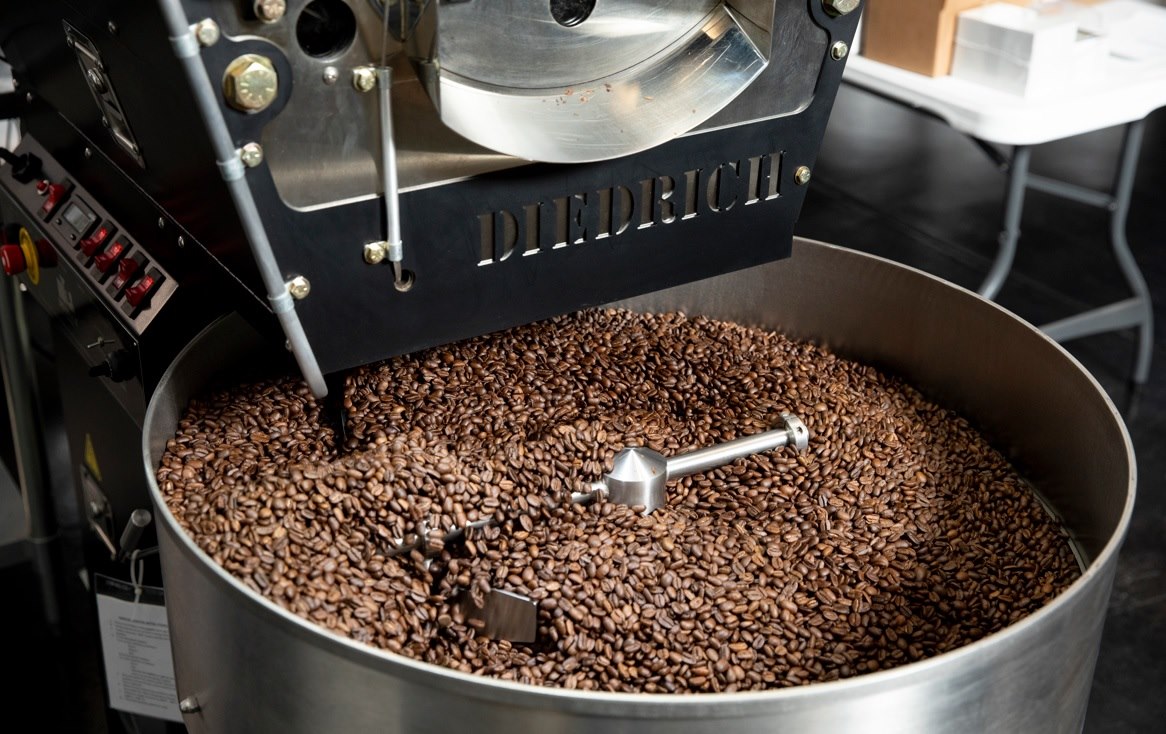 Roasted at 6,000 feet in the Rocky Mountains!
We roast only the finest specialty grade coffee beans, at an elevation of 6,000 feet in Wyoming's capital city. Our beans are sourced from around the world, and it is our priority to partner with farmers that are dedicated to using sustainable, fair and direct trade practices. This is our first step to the "farm to cup" philosophy, and the foundation for an amazing experience in your cup.
Learn More
Why Snowy Elk?
We are not just a coffee company. Snowy Elk is the embodiment of a healthy, outdoor-inspired lifestyle. We strive to be a seed of encouragement to peel yourself away from the monotony of daily life. Our coffee will fuel your outdoor passions, connect you with nature, and challenge you to new adventures that push you further.
Go a step beyond your capabilities. Discover the secrets of the river that many anglers crave, the comfort of finding the perfect base camp, and the magic of an elk's morning bugle. That's what each of our coffees are about. 
Read Our Story
Who We Are

From their garage to an award-winning roastery, Scott and Julie are the passionate owners of Snowy Elk Coffee!

Learn More

Subscriptions

Mix and match your favorite roasts for a personalized monthly or bi-weekly coffee subscription.

Learn More

Community Coffee Classes

Discover the world of specialty coffee, craft roasting and learn how to brew coffee like a pro!

Learn More